I wanted you to be able to find a list of recommended services, products, and companies and that I use and/or those that I know are valuable to help grow your business.  Disclosure: There are some affiliate links, but these are all businesses, I highly recommend.    
Hoopmama   – I have fallen in love with her designs. She takes such great care in designing amazing cut files and embroidery files. You can't go wrong with HoopMama. She also has some amazing business tips and tricks. My #1 must-have each year is her Craft Calendar.  This year she has added some new stuff to help with all the ones who participate in a buy-in group.  Hoopmama has now added printable designs. This just means you can print them out instead of cut them out. Which is great. It is less time. To see the printable designs, click here.  
I can not tell you enough about my Arkon Mount. I love it. It helps me do lives and/or record videos with ease. I know my phone is secure in the phone grip while in my protective case cover. I can adjust it to film low or pull it up and film way above. This mount shown in the photo has a tablet holder which makes it so much easier to see what my phone sees, plus if on a Live I am able to see comments while I still show you what I am doing. If you would like to order one of these mounts, use the code GramsGlitter to get 20% off. You can look at all of their mounts here. They have some for cars as well.  
I know most of you are like me and stay on Amazon right. Who doesn't love them? I love my Amazon Prime. It has fast shipping which is free.YAY! Plus I can watch movies on my firestick as well. There are so many benefits that come with Amazon Prime. 
I have had a lot of people ask me, which epoxy do I use for my projects. I use Pro Marine Bar Table Top for my epoxy. I am in the south and this has a U.V. Resistant Formula which means it doesn't get yellow from the sun. I love the fact that it is also self leveling, as long as my tumbler is level. It has air release qualities and a relatively fast set time for an epoxy coating. With this epoxy, I can mix it up and I have about 20 minutes or so to work with it before it starts getting hard. This may not be the case for all areas, but in the south where it is hot and humid, it works great. 
Rakuten – I love having this on my laptop. When I visit any of my normal stores it tells me there is a link for FREE Cash. Who doesn't like that? I could be online at Amazon, Etsy, Hobby Lobby, or even Joann's and I get a notification. I have even had it come up at local stores like Walmart and Walgreens. Just shop like you normally would and you earn money. Ebates makes a commission from you using their links, so they pass along some of that commission to you! Plus when you use my link to sign up, you will receive a $30 to spend!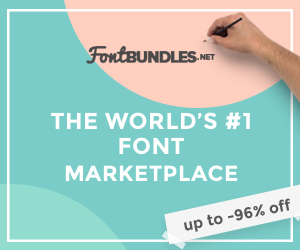 Fontbundles
– They have some amazing fonts made by some very talented artists. There is a membership you can join and get a ton of free fonts each week and discounts as well. I think I might have a font problem. I have so many but they are so amazing how do you pick just one.
Designbundles – is their sister site. They have a lot of design files for you to be able to create amazing graphics.

I love this app. It helps when I need to send money to a family member or friend or meeting a local customer. The money sent on over within seconds. If you have local customers, you can use this when they pay you. There are no fees to use this app, which is a great thing.  You can get a debit card to use in person. If you want to have this app, you can get $5 added instantly. Just use follow this link - Cash App
If you are a business and would like to have some of the apps we use to make your website run smoother, here are just some. For our Affiliate Program we GoAffPro. They have so many ways to help promote your business. You also have the control to email all of your affiliates at once. Great way to keep everyone updated on the latest items. Go check them out - Click Here